Speakers' Bureau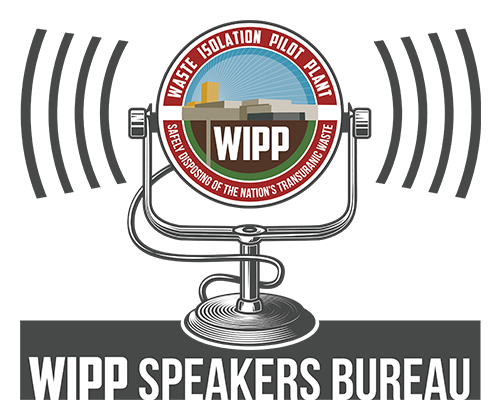 Stay In The Know, With Our Speakers' Bureau
Exciting Things Happen at WIPP Every Day! Want to get the latest on the construction projects happening at WIPP, what we're planning for the community, or even the most current recruitment pitch? The reinvigorated Speakers' Bureau will bring WIPP's news, progress, and updates to southeastern New Mexico in a unique and exciting way.
If you have a civic, charitable, or educational organization in need of a speaker, let us know what you're looking to learn about WIPP and we will be happy to set up a personalized presentation from an NWP employee. By bringing familiar faces to the community, the Speakers' Bureau will provide an opportunity for our neighbors to learn more about our progress, while also providing additional learning and advancement opportunities for our employees.
Click here to send an email to INFOCNTR@WIPP.WS with the subject line "Speakers' Bureau".