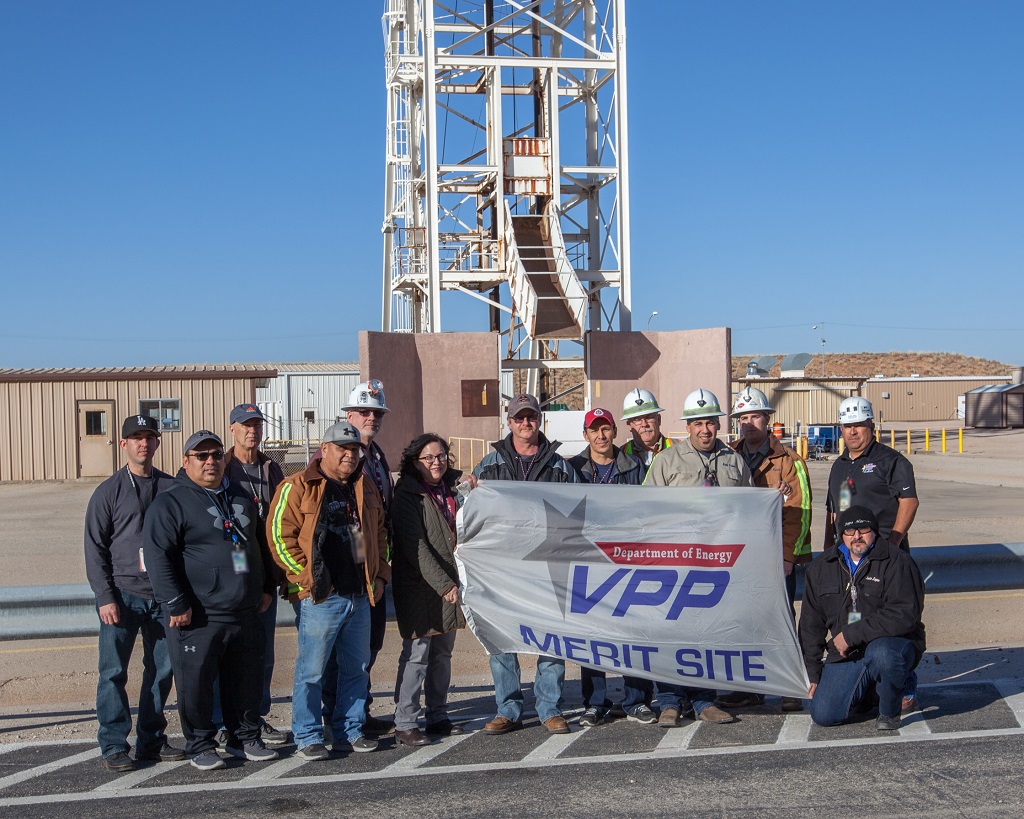 WIPP Receives VPP Merit Recognition
February 7, 2018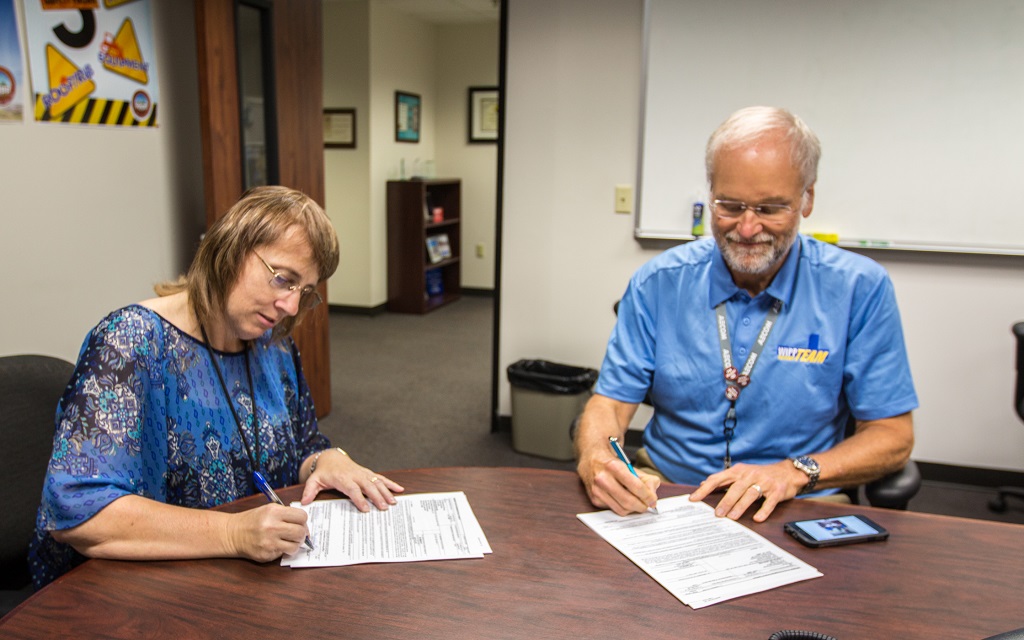 DOE Extends Contract for Operating WIPP
September 15, 2017
WIPP Resumes Mining Operations
January 17, 2018
WIPP Resumes Mining Operations
Mining operations resumed at the Waste Isolation Pilot Plant (WIPP) for the first time in four years when a continuous mining machine made its first cut into the salt where Panel 8 had been started years before.
Mining restarted in Panel 8, which will be used for the emplacement of transuranic waste once waste handling crews fill Panel 7. Panel 8 mining began in late 2013, but was halted following separate fire and radiological events that suspended emplacement operations. Completion of Panel 8 is scheduled for 2020.
"Resuming mining operations will allow us to continue fully restoring WIPP and fulfilling our important mission of providing a transuranic waste solution for the DOE complex," Carlsbad Field Office Manager Todd Shrader said. "As with the restart of waste emplacement operations last year, WIPP will take a slow, deliberate approach to mining, keeping safety as a Core Value."
More than 112,000 tons of salt will be removed from the underground to complete the panel, which will contain seven disposal rooms for waste emplacement. Each disposal room is 300 feet long, 33 feet wide and 13 feet high.
Mining crews use a continuous miner, as it is highly efficient. The machine cuts into the salt rock with a rotating drum, which can be elevated. Standing behind this cutting head, a miner remotely operates the machine, which has the capacity to generate 10 tons of salt per minute. Gathering arms move the salt onto a belt that carries it to a truck, for use elsewhere in the underground or to a hoist that carries the salt from 2,150 feet underground to a salt tailings pile on the surface.
Mining at WIPP is timed so that a panel is only ready when it is needed for waste emplacement. This is because the natural movement of salt causes mined openings to close. In fact, panels are mined slightly larger than the desired size to account for this closure. This is the salt rock behavior that will eventually permanently encapsulate the waste.