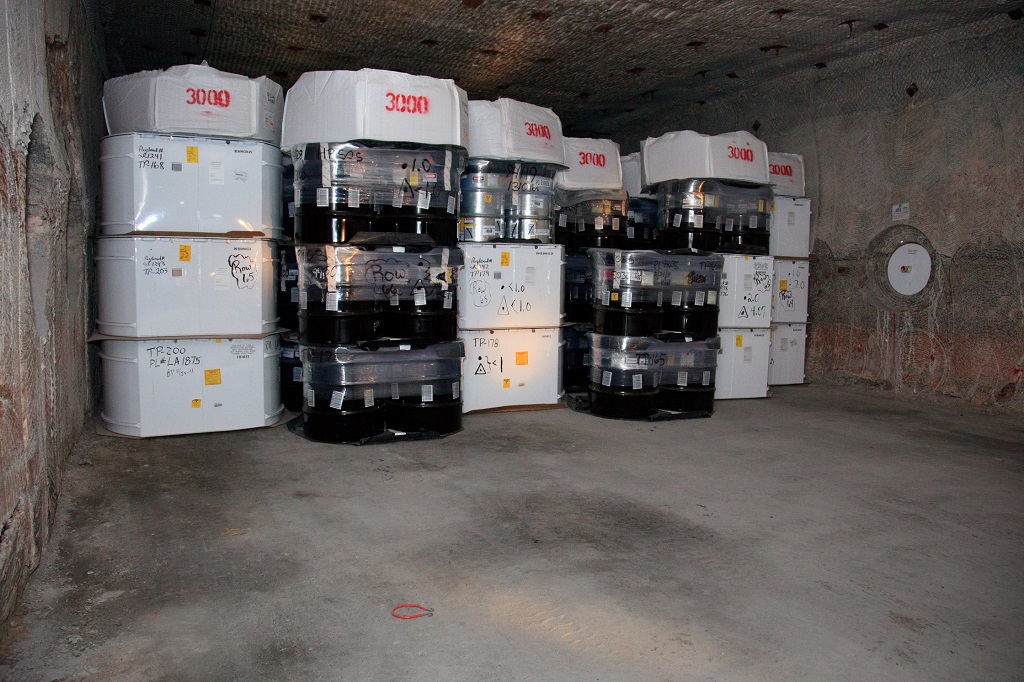 Routine Transuranic Waste Handling Operations Resume at WIPP
June 6, 2018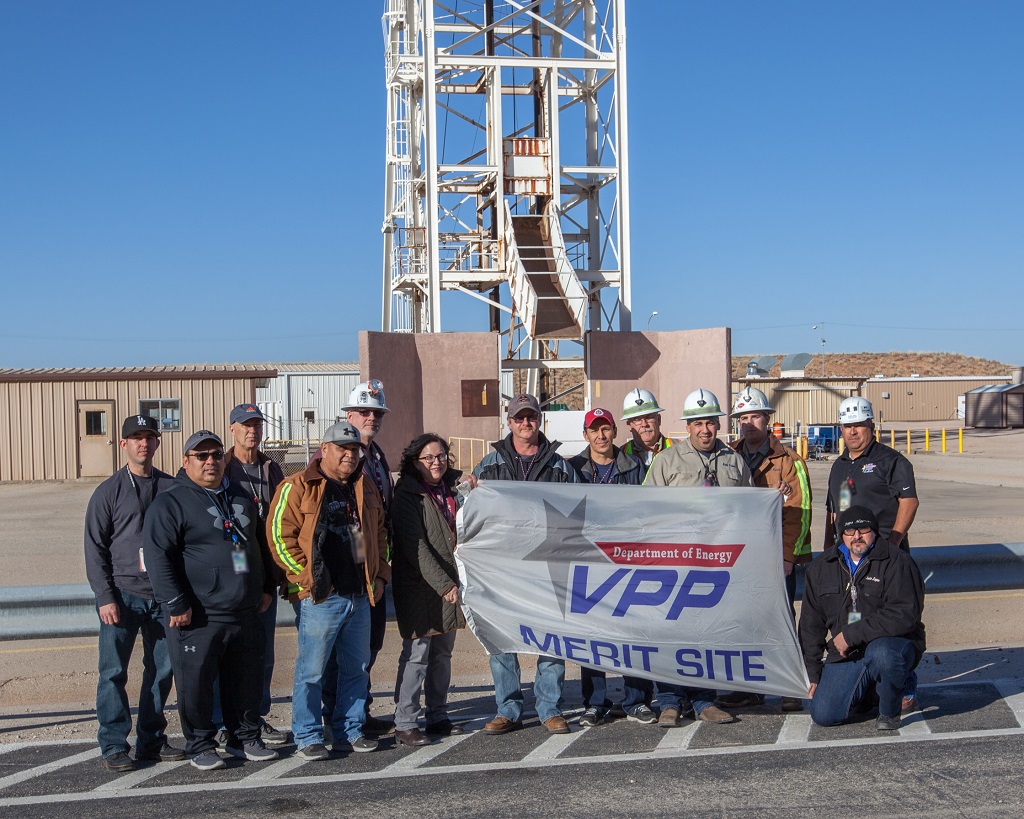 WIPP Receives VPP Merit Recognition
February 7, 2018
April 17, 2018
Southwest Regional Mine Rescue competition
WIPP's mine rescue teams had a good week in the Southwest Regional Mine Rescue competition here in Carlsbad picking up several awards. The Red Team won first place in the overall competition as well as first place in the field and first aid sections. The Blue Team took third place in the field competition. Both teams tied in the Tech Team portion of the contest with the Red Team winning in a time based tiebreaker. WIPP team trainer Richard West was awarded first place in the trainer section of the contest. The Blue Team is also the defending national champion.
"All of us at WIPP are extremely proud of our teams." said Bruce Covert, President and Project Manager for Nuclear Waste Partnership, the contractor that runs the WIPP site. "We have some of the best teams in the nation and this just shows the amount of effort that these guys put into their training."
Mine Rescue teams are specialized teams that are called upon in situations requiring investigations or in underground rescue scenarios. Contests are designed to test the skills and knowledge of team members responding to a mine emergency. The event required team members to solve several hypothetical problems while being timed and observed by judges both in the field and in the use and maintenance of their equipment.
Red Team members included Ty Zimmerly, Lance Turnbow, Mathew Carnathan, Mathew Ridgeway, Mark Long, Hank Miller and Tony Mihelic. Blue Team members included Misty Long, Manny Marquez, Jeff Ortega, Nico Dominguez, Robert Lucas, Ed Keyser Gary Kessler and Colton Ridgeway. The team trainer is Richard 'Stik' West.
Aside from WIPP other teams in the contest included Mosaic, Intrepid, Solvang and Carmeuse.
For more information contact Donavan Mager at (575) 234-7586 or donavan.mager@wipp.ws