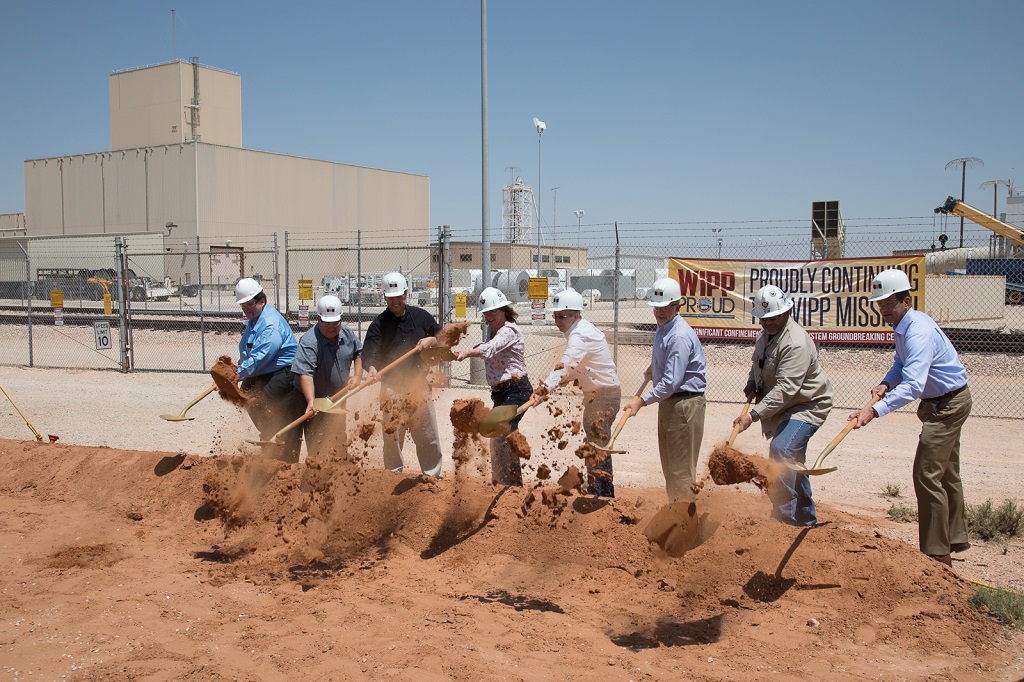 WIPP Breaks Ground for New Ventilation System
June 14, 2018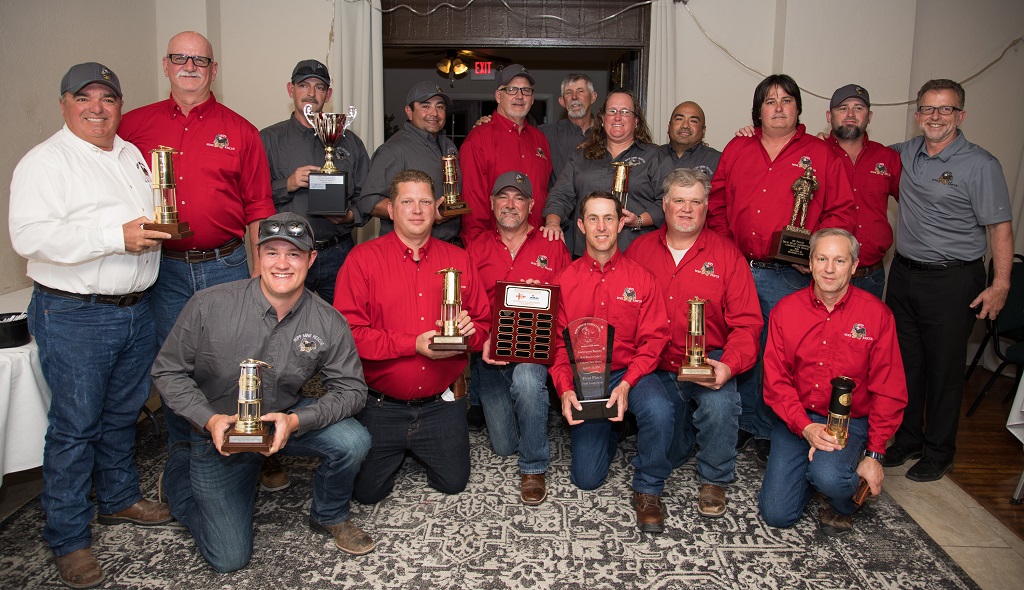 Southwest Regional Mine Rescue competition
February 7, 2018
June 6, 2018
Routine Transuranic Waste Handling Operations Resume at WIPP
WIPP UPDATE
Routine transuranic waste handling processing and underground emplacement activities resumed at EM's Waste Isolation Pilot Plant (WIPP) on Saturday, June 2, after workers completed a recovery plan that involved repacking a seven-pack of waste drums that contained a misaligned waste container.
"Our employees did a great job of safely working the recovery plan to get us back into operations," said Todd Shrader, Carlsbad Field Office (CBFO) Manager. "Everyone involved, from the individuals who identified the misaligned drum to those developing and executing the recovery plan, should be commended."
The container was discovered during underground waste emplacement activities on the evening of Thursday, May 24. As a precautionary measure, underground waste handling activities were halted and the WIPP Emergency Operations Center was activated. There were no injuries or radiological release.
As part of the recovery plan, which was approved by the Carlsbad Field Office on Tuesday, May 29, underground waste handling personnel disassembled the seven-pack of waste drums containing the misaligned container. They then rebuilt the waste assembly package before disposing of it in Room 5, Panel 7 in the WIPP underground late last week.
"We put together a really good recovery plan and our employees executed it perfectly with safety as their number 1 goal," said Tammy Reynolds, chief operating officer and deputy project manager for Nuclear Waste Partnership, management and operation contractor at WIPP.
In addition to repackaging the waste assembly, some ground control work was also completed in Panel 7 due to uneven flooring in that area. Additional transportation containers are being processed today and waste packages will be downloaded this evening.