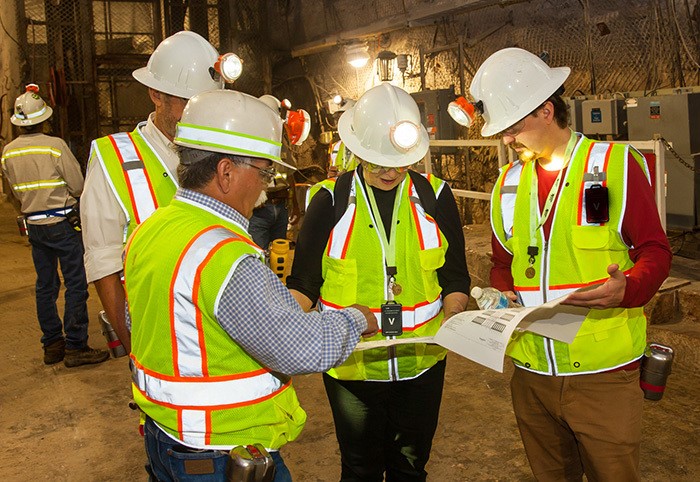 Mine Experts to Advise WIPP on Worker Safety, Regulatory Compliance
August 14, 2019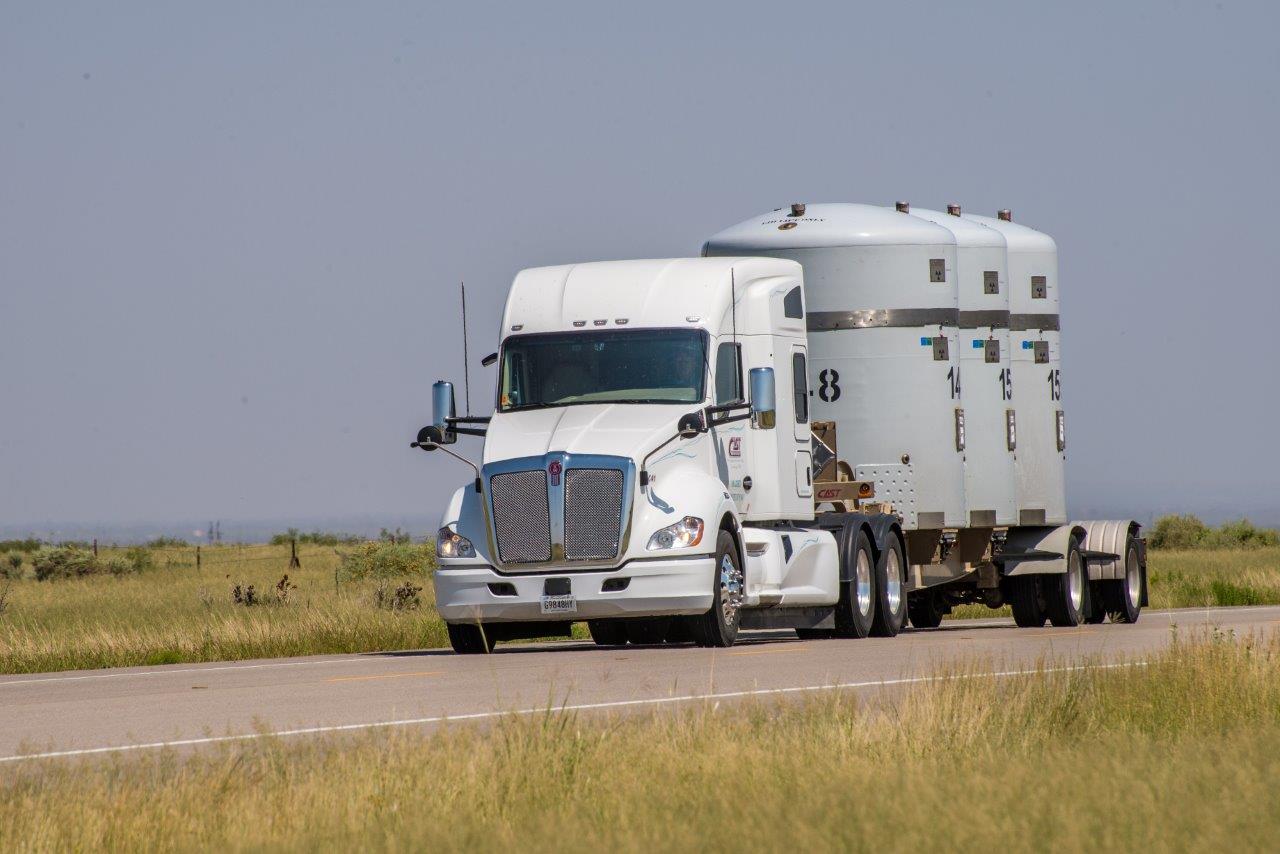 WIPP Reaches Another Milestone
July 08, 2019
August 13, 2019
Sean Dunagan to Take Helm at NWP/WIPP, Replacing Covert
CARLSBAD, N.M., August 13, 2019 - Sean Dunagan, a recognized nuclear expert with almost 20 years of experience in the management and operation of deep geological repositories for the U.S. Department of Energy (DOE), will replace Bruce Covert as president and project manager of Nuclear Waste Partnership (NWP), the management and operating contractor at DOE's Waste Isolation Pilot Plant (WIPP).
"Bruce has done a tremendous job leading the return to transuranic waste operations at WIPP since his arrival in May 2017," said Mark Whitney, Executive Vice President of AECOM's Nuclear and Environment Group. "Under Bruce's steady hand, NWP returned to steady state operations at the nation's only deep geologic repository for transuranic waste.
"Sean's experience during WIPP's recovery phase, coupled with his management experience at Sandia National Laboratories-Carlsbad (SNL-C), makes him an ideal candidate to replace Bruce. His strong relationships and roots in the local area are an added benefit as we continue to focus on our critical community commitment plan. I'm confident Sean will do an outstanding job," said Whitney.
Dunagan will officially take the reins at NWP in September. He is scheduled to spend about two weeks with Covert to ensure a smooth transition occurs. Dunagan's expertise spans every aspect of nuclear operations at WIPP, including design and recovery, operations, research and development, project management, facility management, quality control, budgeting and regulatory compliance.
"This is a tremendous opportunity, and I am grateful," said Dunagan, who has been associated with the WIPP project since 2002. "WIPP is a valuable resource to our nation and community. As someone who grew up in this area, I recognize the significance of this project and assignment. WIPP has been extremely successful and has a bright future. I'm truly honored to be a part of it."
Most recently, Dunagan served as a Research and Development, Science and Engineering Manager in Special Projects & Remote Site Support for SNL-C. In this capacity, he led the team working on development of the WIPP 3D Performance Assessment effort, which will enable long-term regulatory success. Other responsibilities included ensuring regulatory compliance with 40 CFR 191 and 194 and supervision and responsibility for all facility management activities for SNL-C's remote site in Carlsbad. Additionally, this included responsibility for strategic planning and budgeting of the long-term plan for all Sandia-WIPP activities.
During the WIPP recovery effort following the 2014 fire and radiological events, Dunagan was detailed for more than two years from SNL-C as the DOE Carlsbad Field Office Senior WIPP Recovery Manager. In this position, he successfully led the restart of operations at the WIPP facility following a three-year shutdown.
Dunagan earned Master's of Sciences and Bachelor's degrees in Industrial Engineering from Texas Tech University. He resides in Carlsbad with his wife, Tara, and their three children.
Covert will remain with NWP's parent company, AECOM, serving in a senior leadership position. He said his time at WIPP has been both gratifying and rewarding.
"My wife, Patty, and I were welcomed with open arms when we came to Carlsbad more than two years ago," said Covert. "I am very proud of what our team has accomplished during my tenure here. We have a fantastic workforce and an extremely supportive community led by Carlsbad Mayor Dale Janway. I'm leaving the project in good hands and look forward to working with Sean as he transitions into his new role with the company."