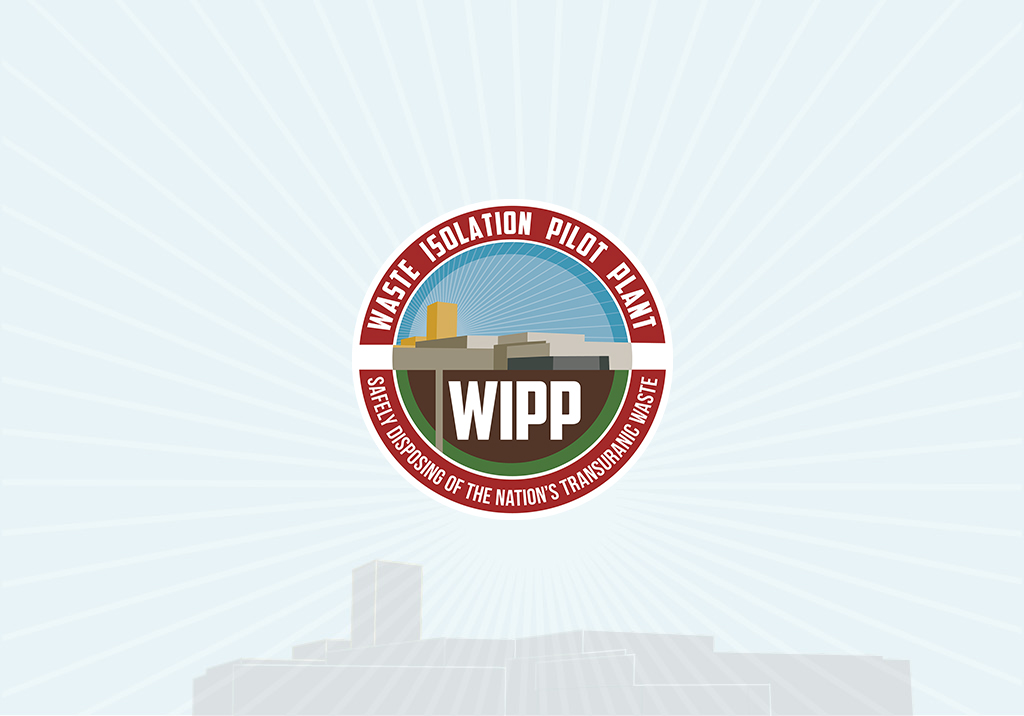 Annual exercise puts WIPP to the test
September 22, 2022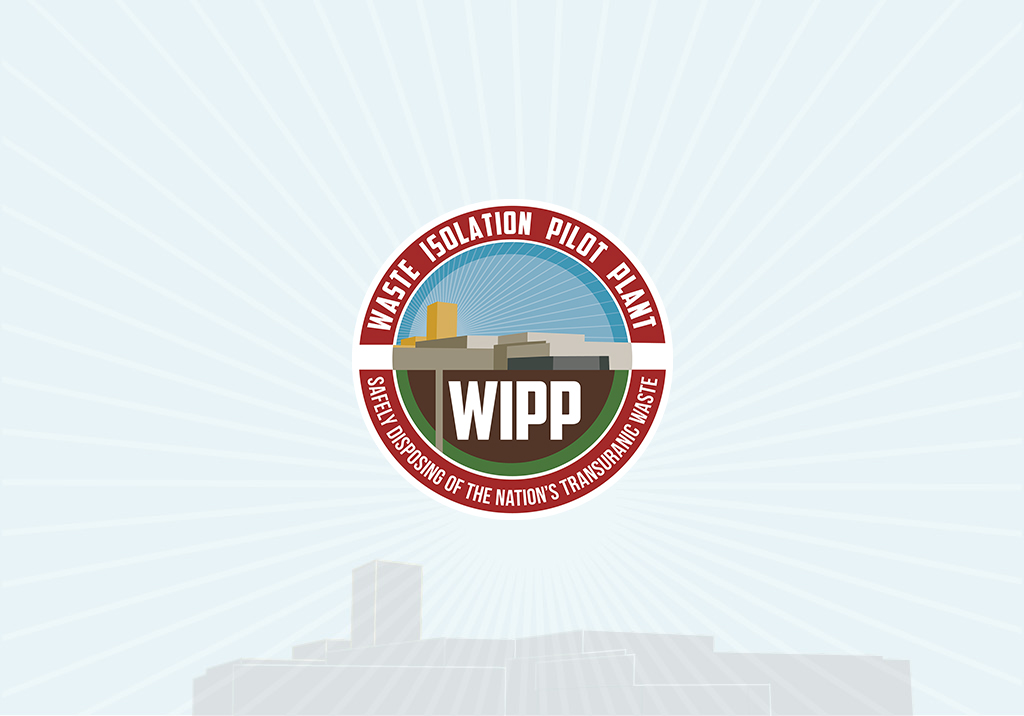 WIPP's Big Dig to Lead to New Utility Shaft as Crews Advance Massive Ventilation System
August 3, 2022
WIPP Mine Rescue Teams Finish in Top 15 at National Competition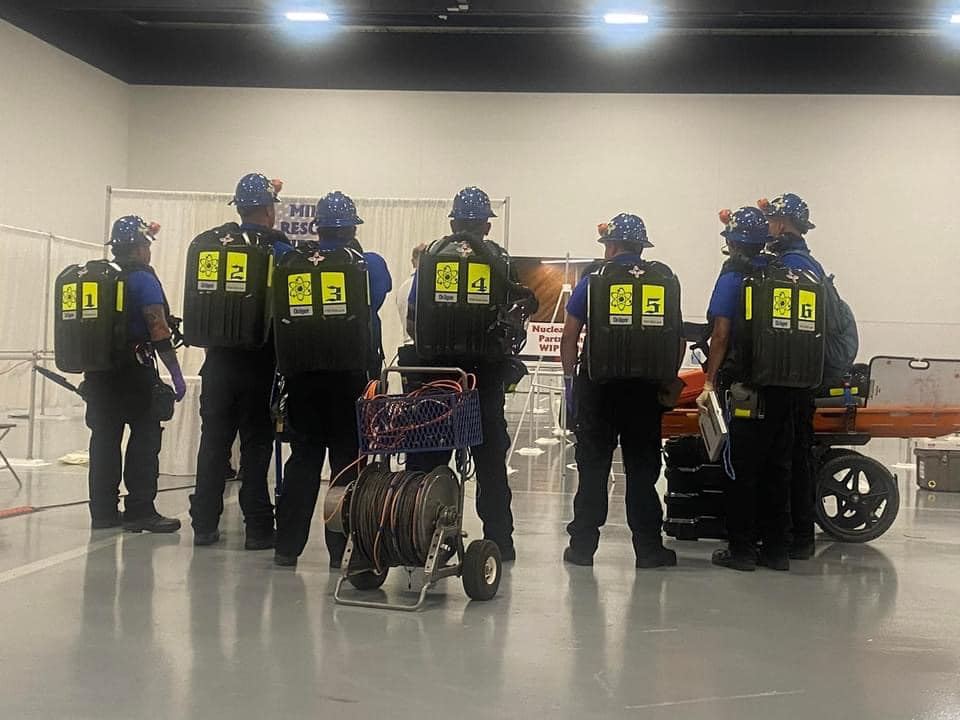 Mine rescue teams from EM's Waste Isolation Pilot Plant (WIPP) finished in the top 15 in both the overall and field competitions at the first-ever joint Coal, Metal and Nonmetal National Mine Rescue Contest in Lexington, Kentucky earlier this month.
More than 40 teams representing coal mines competed in the Aug. 7-12 competition, as well as 22 metal/nonmetal mine teams.
The combination competition, or overall, combines the scores from all of the disciplines (first aid, technical equipment and field competition) of the contest and ranks the teams overall. The WIPP Red team placed 8th overall and the Blue team placed 15th overall out of the 60-plus teams.
In the field competition, the WIPP Red team finished 10th and the Blue team finished 15th.
The volunteer team members are employees of Nuclear Waste Partnership, the WIPP management and operating contractor.
"These employees spend numerous hours outside their normal workday responsibilities refining their knowledge and skills associated with mine rescue operations," said Sean Dunagan, NWP President and Project Manager. "We are incredibly pleased to have such high-caliber employees that stand ready to provide emergency response in the event of a mine disaster."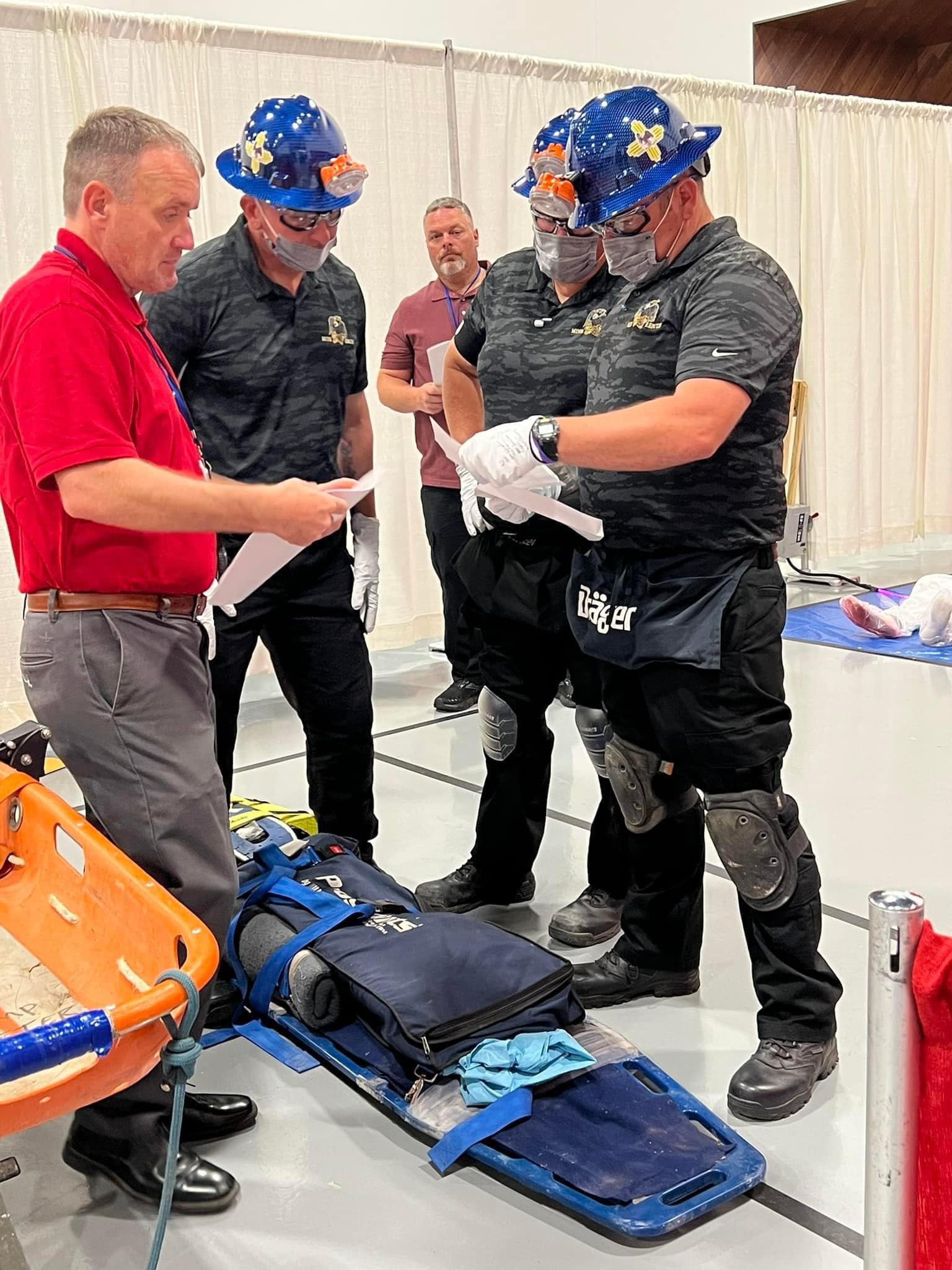 In the team technician contest, two-person teams are tasked with repairing and calibrating gas instruments, then taking air readings and calculating the results. WIPP Blue team members, Colton Ridgway and Chris Dominguez, finished 4th in the competition, nudged out of a third-place tiebreaker based on time. The WIPP Red technician team, Chris Smith and Tony Mihelic, finished. All four of WIPP's contestants had perfect written test scores.
In the first aid contest, teams are presented with a scenario and a simulated patient and are judged on their first aid skills and CPR techniques. The Red team of Ty Zimmerly, Mark Long, Jr., and Cody Burke finished 14th and the Blue team of Manny Marquez, Misty Long, and Lucas Hiner placed 16th.
In the BG4 Bench competition, individuals compete by repairing and bench testing a Draeger BG4 closed-circuit breathing apparatus. The WIPP teams entered four contestants in this contest. Hank Miller of the WIPP Red team finished 5th, Lucas Hiner of the Blue team placed 13th, Zack Harrell of the Blue team finished 14th and Justin Medina of the Red team placed 24th out of 74 contestants from both Coal and Metal/Nonmetal teams.
The trainers for the mine rescue teams are Mathew Ridgway and Francesca Bishop. The Red team consists of Mark Long Jr, Chris Smith, Ty Zimmerly, Justin Medina, Hank Miller, Lance Turnbow, Tony Mihelic, Cody Burke, Terry Grube, and John Fernandez.
The members of the Blue team are Lucas Hiner, Colton Ridgway, Misty Long, Manny Marquez, Cole Kessler, Chris Dominguez, Ryan Boatman, Zack Harrell, and Nico Dominguez.