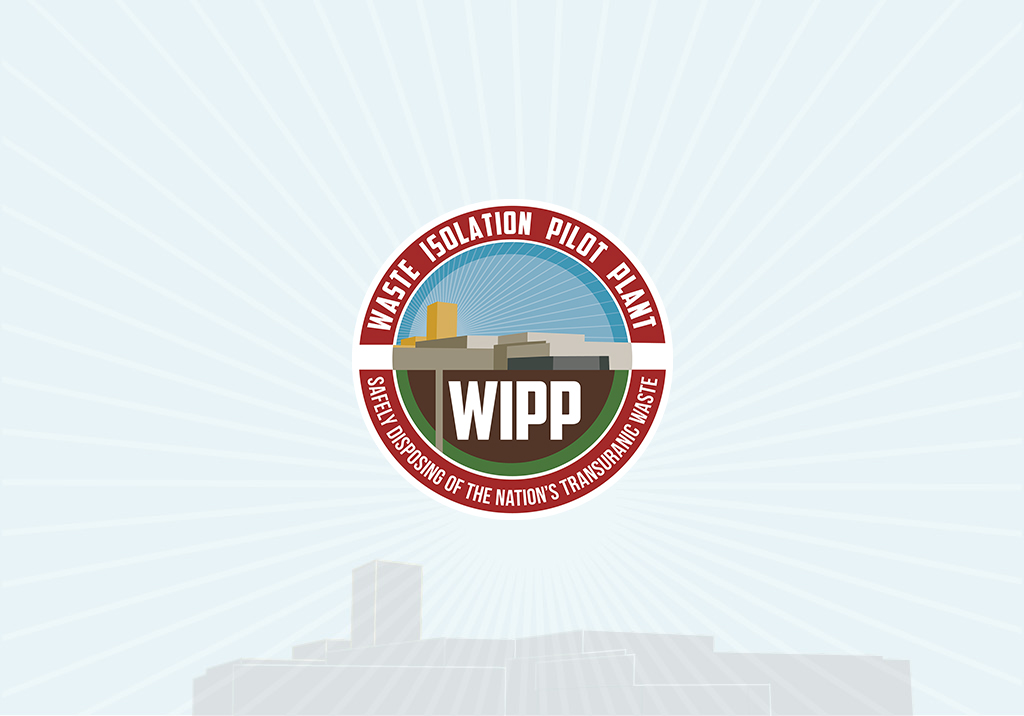 WIPP Community Forum & Open House
June 27, 2023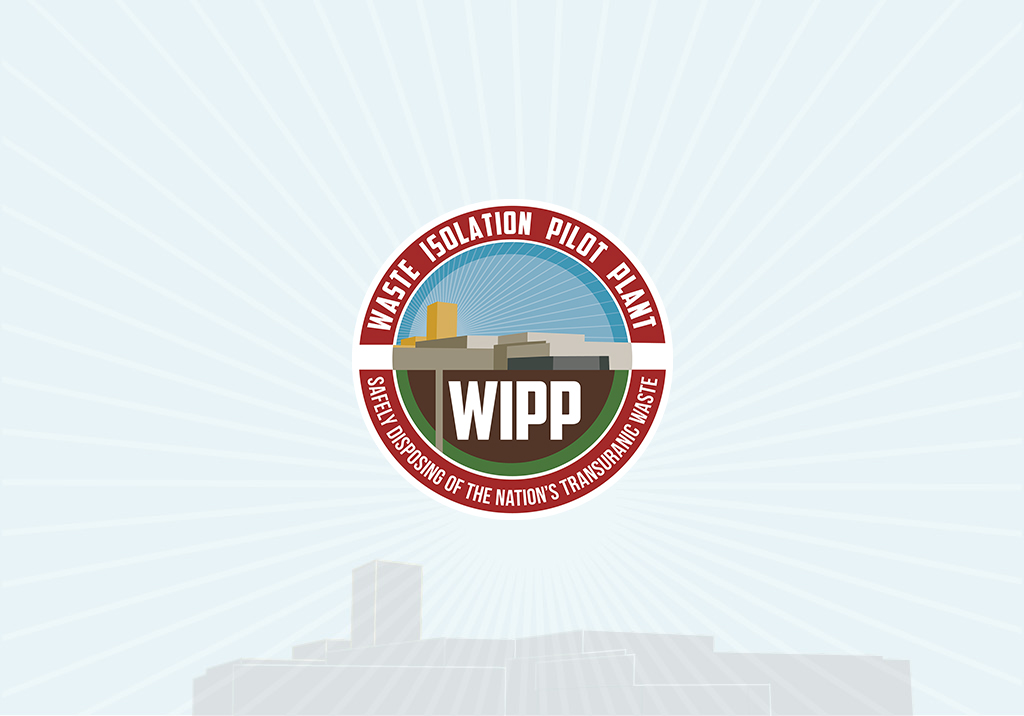 STEM Education and Real-World Applications: The WIPP Mine Rescue Robot Demonstration
April 26, 2023
Employees Share Safety on Stand Down Day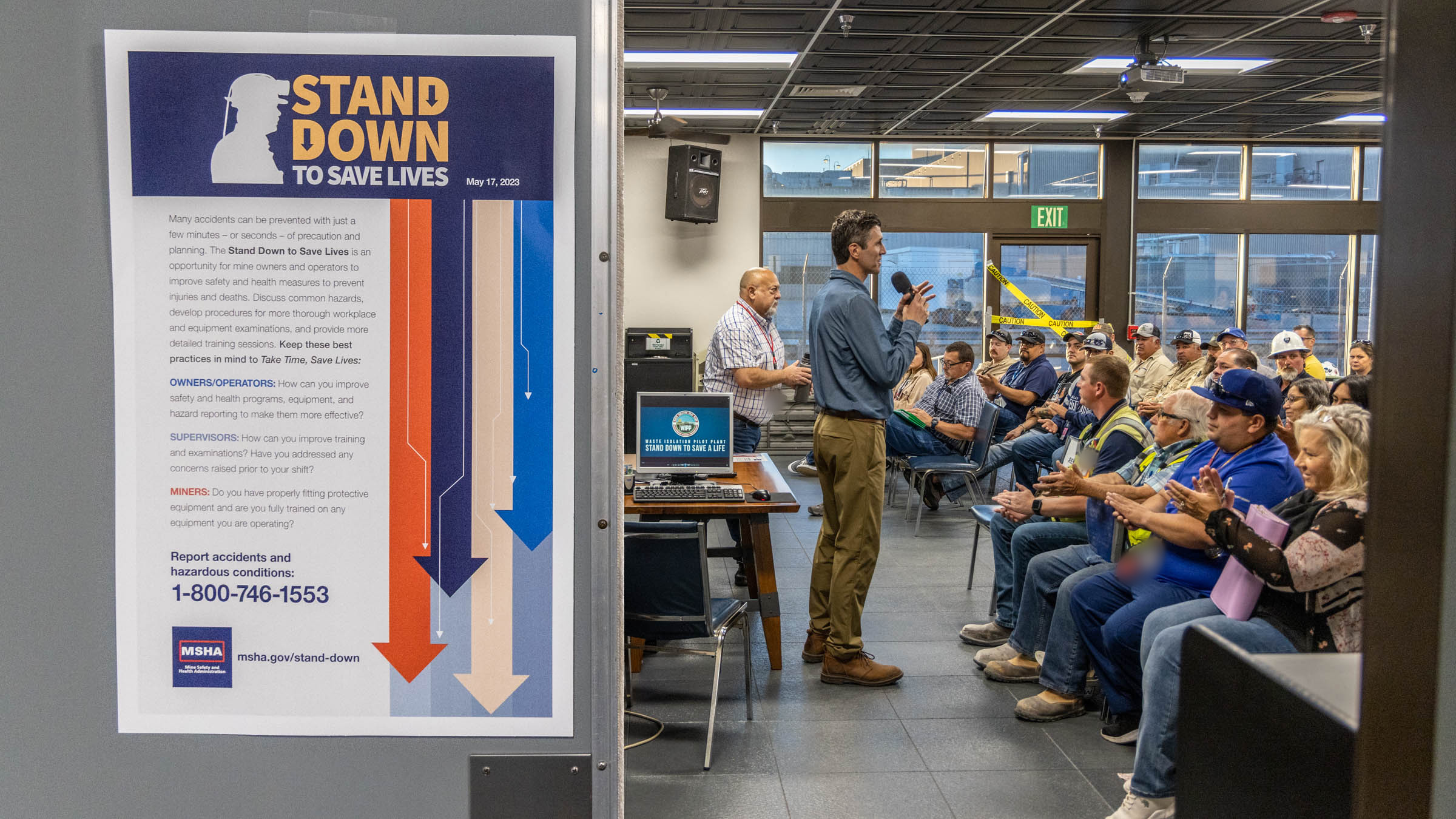 WIPP was an active participant in the national Mine Safety and Health Administration's Stand Down to Save a Life day on Wednesday, intended to help reduce injuries in the mining community, which has seen 16 fatalities already this year.
Eight short stand-down meetings were held at WIPP throughout the day, led at the site by SIMCO Environmental Safety & Health Manager Ryan Flynn. In each meeting, mining and a wide variety of other personnel provided safety shares, which got discussions going about why safety is important on a personal level and ideas on ways to look out for each other.
MSHA representatives were on site and participated in the first session of the day, encouraging employees on topics from use of self-rescuers to keeping your eyes open for small risks.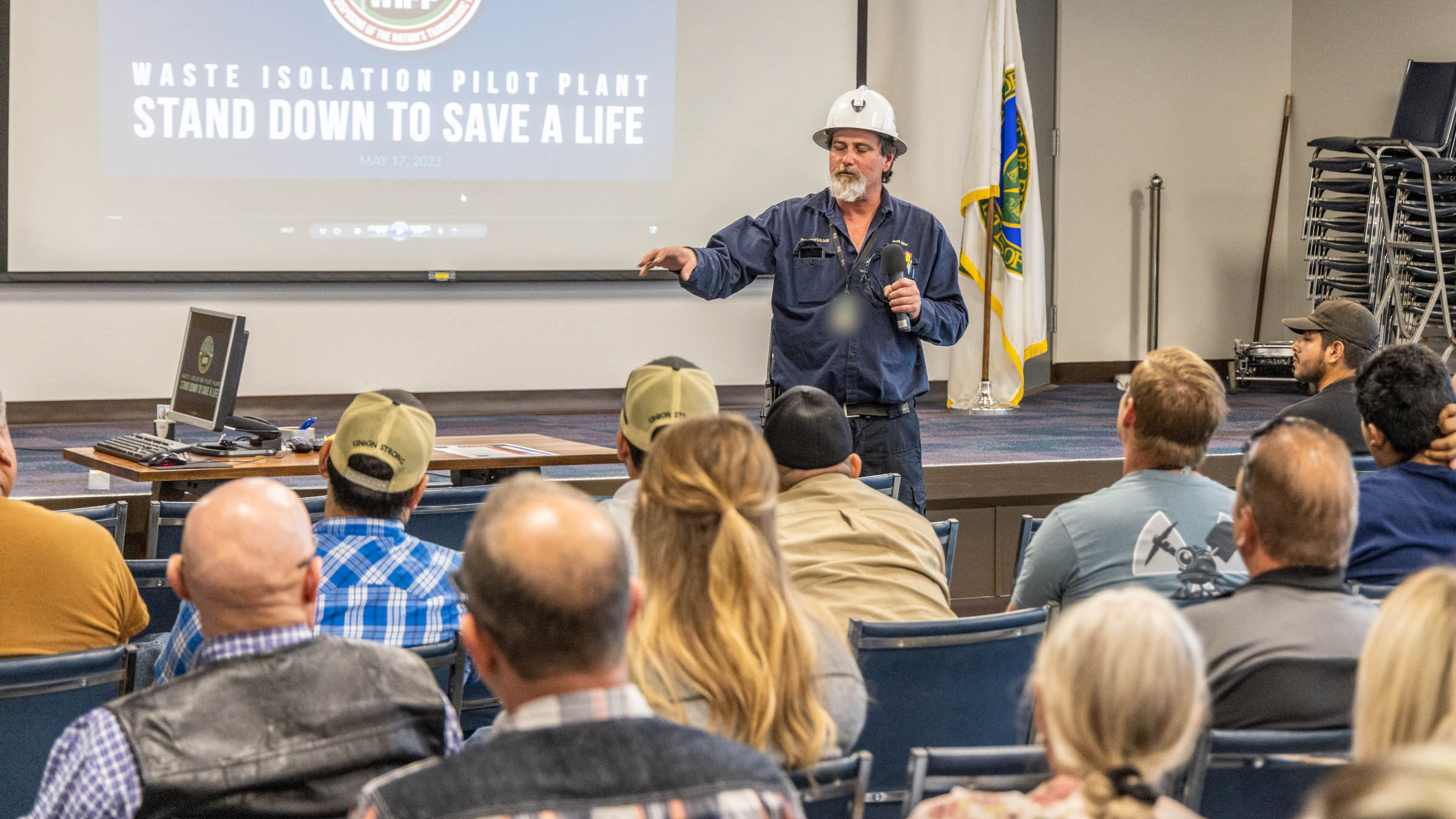 SIMCO Mining/Underground Operations Manager Mike Marksberry said mining is a tough industry but the work can get done and done safely. He applauded employees for their efforts on recent corrective actions after an injury and encouraged more proactive actions so that injuries can be prevented.
Flynn and Marksberry assured employees that safety will always be prioritized at WIPP, with a focus on solving problems, not assigning blame. Employees were encouraged to not only report issues but consider how they might be addressed expeditiously.
Many who shared talked about the impact every employee has on those around them and how to talk to each other about risks, illustrating that safety starts and ends with people. Avoiding distractions and complacency were also discussed, along with some of the many reasons to value safety, like family members.
That morning also included breakfast burritos, which were handed out to say thank you for the important role each person plays in WIPP's mission and safety culture.