CBFO's Ed Garza Spotlights Hispanic Heritage Month During Panel Discussion
September 29, 2021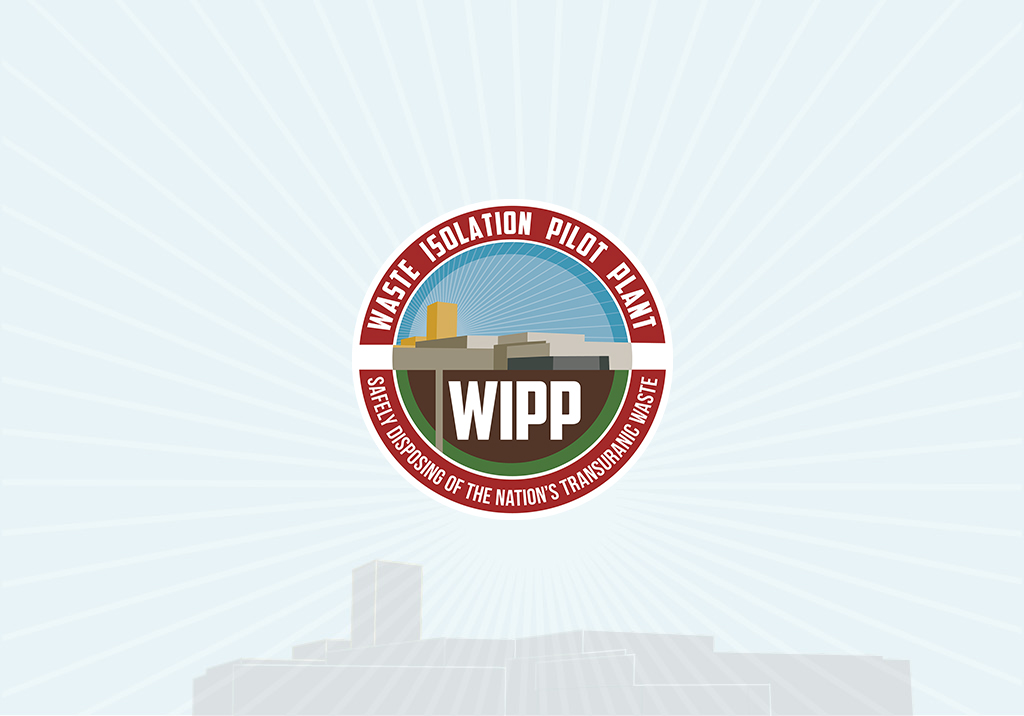 Announcement of WIPP Virtual Public Town Hall Meeting
September 27, 2021
A little cooperation goes a long way.
In this case, cooperation between contractors at Los Alamos National Laboratory and the Waste Isolation Pilot Plant has made shipments to WIPP more efficient.
In a perfect world, each TRUPACT shipping cask and its payload of drums and containers -- known as a "package" – would be efficiently loaded up to the prescribed limit with no effort at all.
In reality, a shipment to WIPP involves a fine balancing act. There are payload limits, package limits and radiation limits for each type of TRUPACT. That can result in inefficient partial loads coming from the waste generator sites. A TRUPACT-II is required, for instance, to have 14 drums inside; a HALFPACT must have seven, but the restrictions might result in some of the drums being empty – and hauling air isn't efficient.
LANL transuranic waste comes from two sources, LANL cleanup contractor Newport News Nuclear BWXT-Los Alamos (N3B) and Triad, a contractor to the National Nuclear Security Administration (NNSA). Each contractor is responsible for a particular shipping category, but at the end of the day, it's all LANL TRU waste so N3B and Triad now bring their stockpiles to the loading facility to more efficiently assemble "comingled" TRUPACT loads for shipment to WIPP.
Operated by the NNSA Los Alamos Field Office (NA-LA) and Triad, the indoor Radioassay and Nondestructive Testing (RANT) facility provides year-round, protected space for crews to load 55-gallon drums, standard waste boxes, and 10-drum overpacks containing transuranic waste into TRUPACTs headed to WIPP.
NNSA set aside what traditionally might have been a "turf" issue to smooth the way.
Ted Wyka, the NNSA-Los Alamos manager, has taken the cooperation a step further. Wyka has created a senior-level team of LANL-NNSA, LANL-EM and WIPP leaders to further streamline and optimize the work to safely and compliantly ship to WIPP. Partnering to achieve performance increases the confidence of stakeholders and reduces cost to the taxpayer.
During 2021, LANL has become a reliable and routine shipper, doubling the number of shipments from 2017 to 2020.
"The shipments from Los Alamos and RANT to WIPP are a great example of the teamwork between federal and contractor partners working on environmental cleanup and national security missions," said Reinhard Knerr, manager of DOE's Carlsbad Field Office. "The use of RANT allows NNSA and DOE Environmental Management to balance each agency's shipment needs, making the shipment process more efficient.
"I am very proud of our commitment to increase shipping to WIPP while remaining focused on safety, regulatory compliance, and environmental protection," Knerr said.
In Los Alamos, workers confirm the containers meet WIPP's waste acceptance criteria under the Central Characterization Project, a program approved by the State of New Mexico and the U.S. Environmental Protection Agency before they are shipped to the waste repository. Extensive tracking and DOE approvals throughout the process are in place to ensure that only waste which has been certified to meet a new waste acceptance criteria is shipped to WIPP. Additionally, waste stream profile forms are approved by the DOE Carlsbad Field Office's National TRU Program, and the data supporting the certification of waste is uploaded into the Waste Data System (WDS). TRU waste is tracked in WDS from characterization to shipping and disposal.
The primary basis for waste characterization is a process known as Acceptable Knowledge (AK). AK is the documentation of all known information on how a TRU waste stream was created and managed, and that information is then compiled and documented.
An enhanced AK process has been implemented to meet new WAC requirements and includes chemical compatibility evaluations and a basis of knowledge document to ensure appropriate measures are taken to prevent hazard-characteristic wastes such as ignitable waste.
The coordinated effort began in January during a time when WIPP was accepting only five shipments per week from generator sites while trying to protect workers from Covid-19. WIPP has since rebounded to 10 shipments per week and will eventually increase shipments to 17 per week.
Since the resumption of shipments to WIPP in 2017, LANL has become a routine and reliable shipper, completing 127 shipments. About half (60) were completed within the last 12 months, routinely making two shipments weekly.