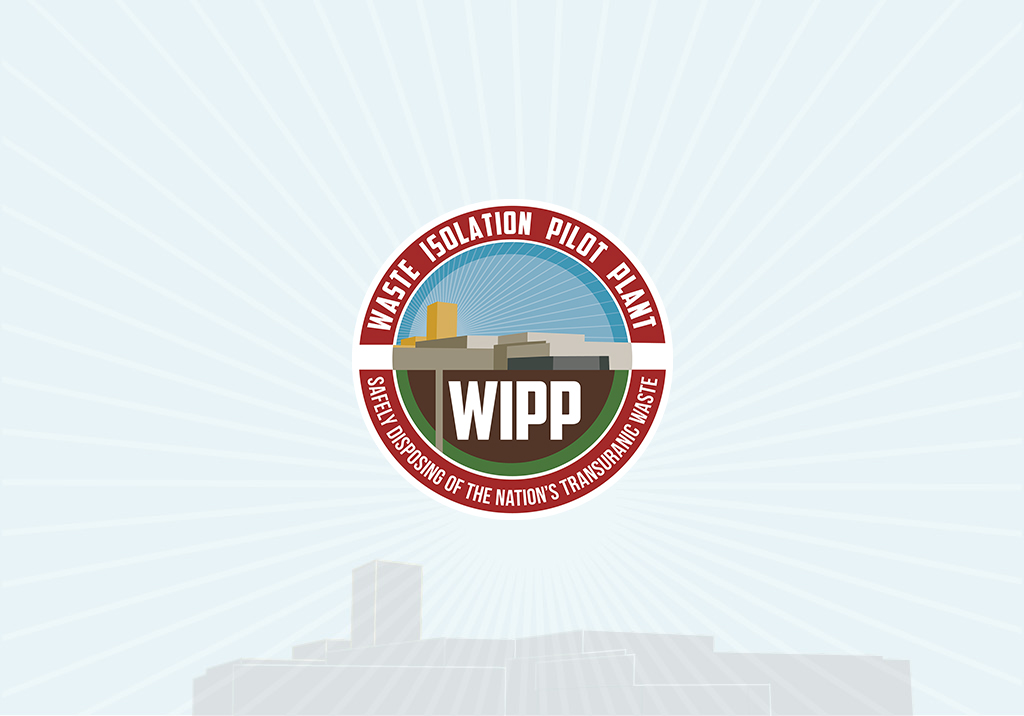 WIPP Community Forum
March 18, 2022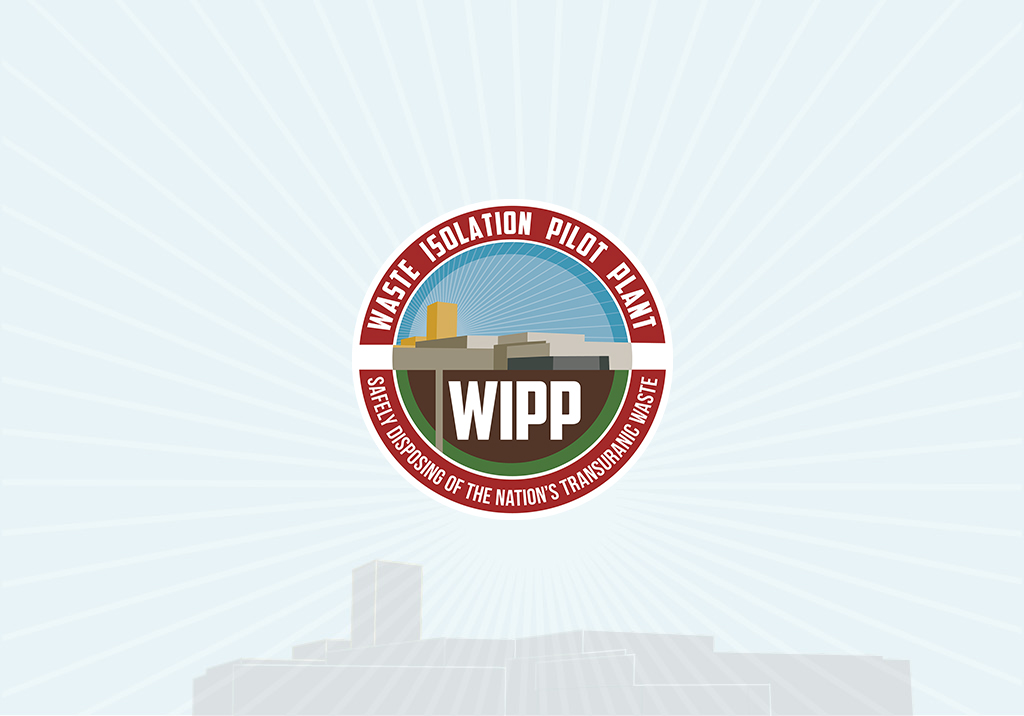 Down & Up
March 3, 2022
Way cleared for emplacement in final Panel 7 room
One more room to go.
WIPP moved one step closer to a milestone in late January when the next-to-last room of Panel 7 was filled.
Crews carefully stacked the last column of waste containers in Panel 7's Room 2, leaving only one of the cavernous rooms to fill before Panel 7 can be sealed and emplacement moved to newly-mined Panel 8.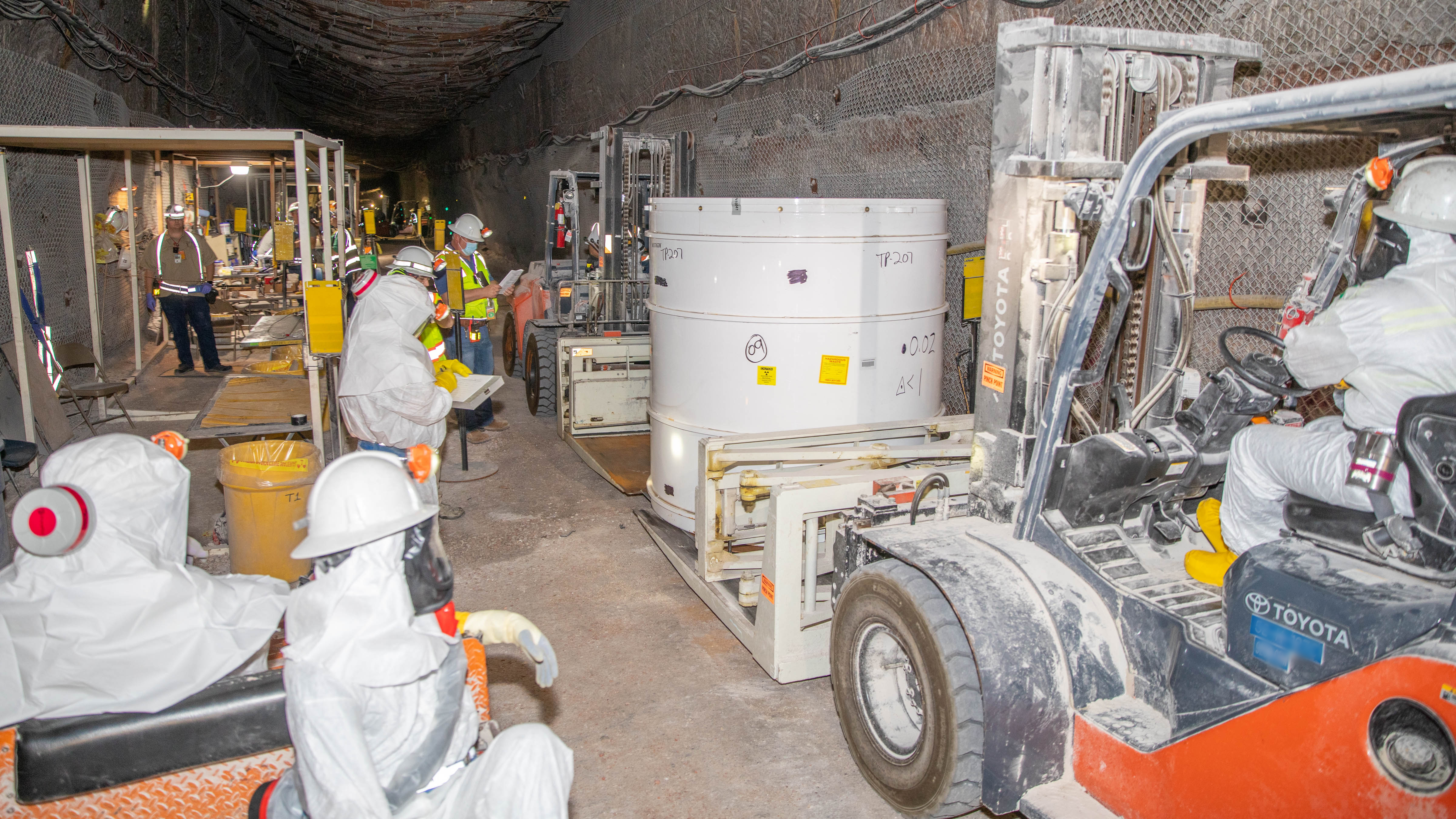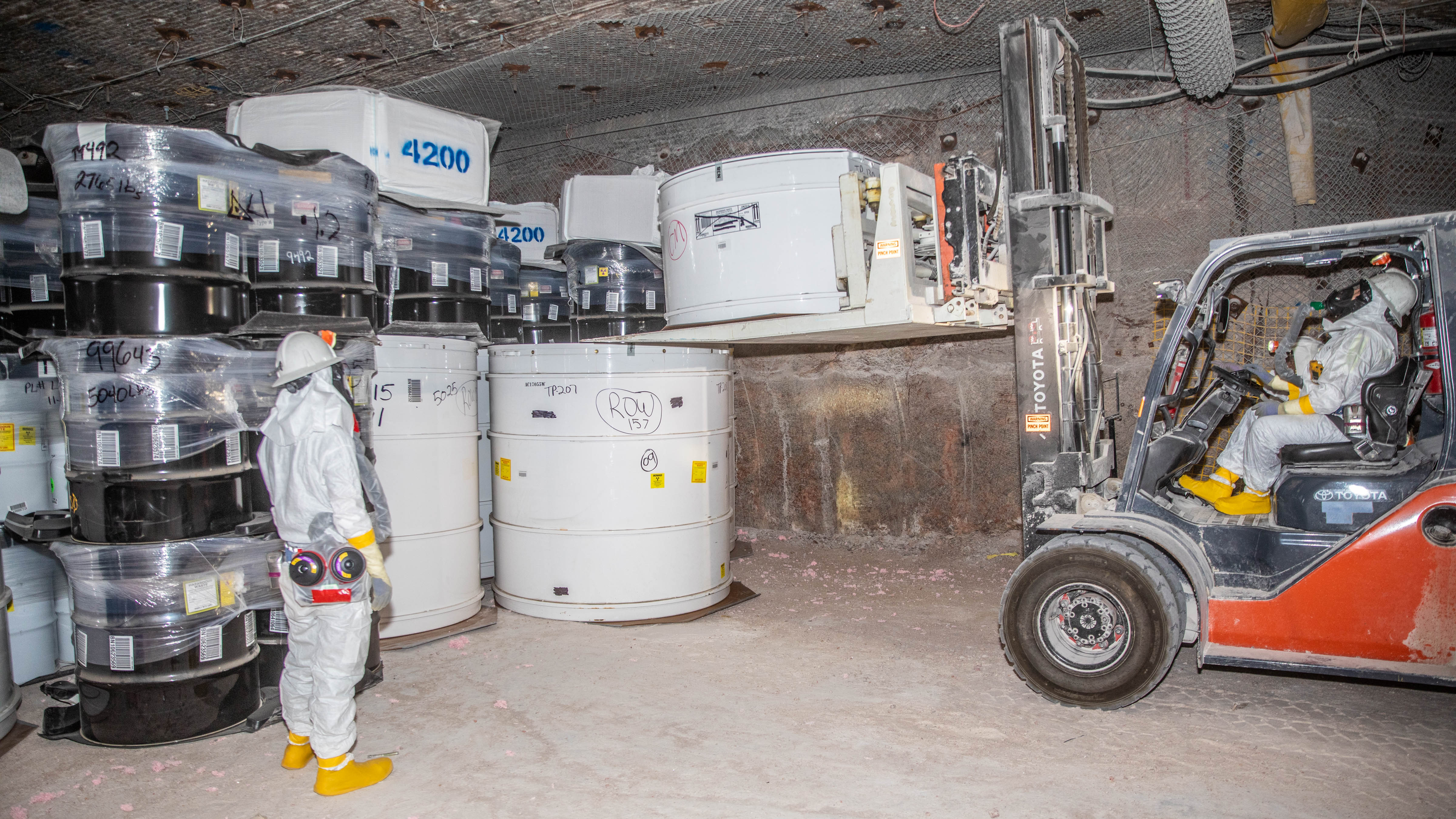 Carved from a thick layer of salt, a panel room is 33 feet wide, 13 feet high and 300 feet long, the length of a football field minus the end zones. The seven rooms in the panel are filled from back (7) to front (1). Creating a panel requires mining nearly 160,000 tons of salt.
A total of 5,661 containers were emplaced in Room 2, ranging in size from stacks of 55-gallon drums (3,042 drums total) to a single 11,000-pound Standard Large Box (SLB), which is shipped in WIPP's largest shipping cask, the TRUPACT-III. Waste is stacked three high and then topped with bags of magnesium oxide (MgO).
It is anticipated that Room 1 will be filled in late spring or early summer. The panel will then be sealed, and emplacement will move to Panel 8, which is being outfitted with power, lighting, air monitors and chain link on the ceiling (back) and walls (ribs) to capture any rock that sluffs off.
Closure of Panel 7 will include a bulkhead, 100 feet of floor to ceiling salt and then another bulkhead.
Panels are designed to be created and filled within approximately five years, but Panel 7 has taken much longer due to a radiological event in Room 7 that occurred in February 2014, shortly after emplacement began. That delayed emplacement until January 2017, as well as maintenance in the form of rock bolting. So in addition to the closure of Room 7, Rooms 6 and 4 had to be abandoned due to excessive salt movement.
Due to the resulting contamination, out of an abundance of caution, workers in Panel 7's rooms wear protective equipment, including respirators. One of the bonuses of moving to Panel 8 will be that WIPP workers will no longer need to wear the extra protective gear because they will be working in a freshly-mined area.
Because of the extra time needed to emplace waste in Panel 7, crews have had to do extra bolting, as well as using machinery to level the floor, as salt movement has created heaves.