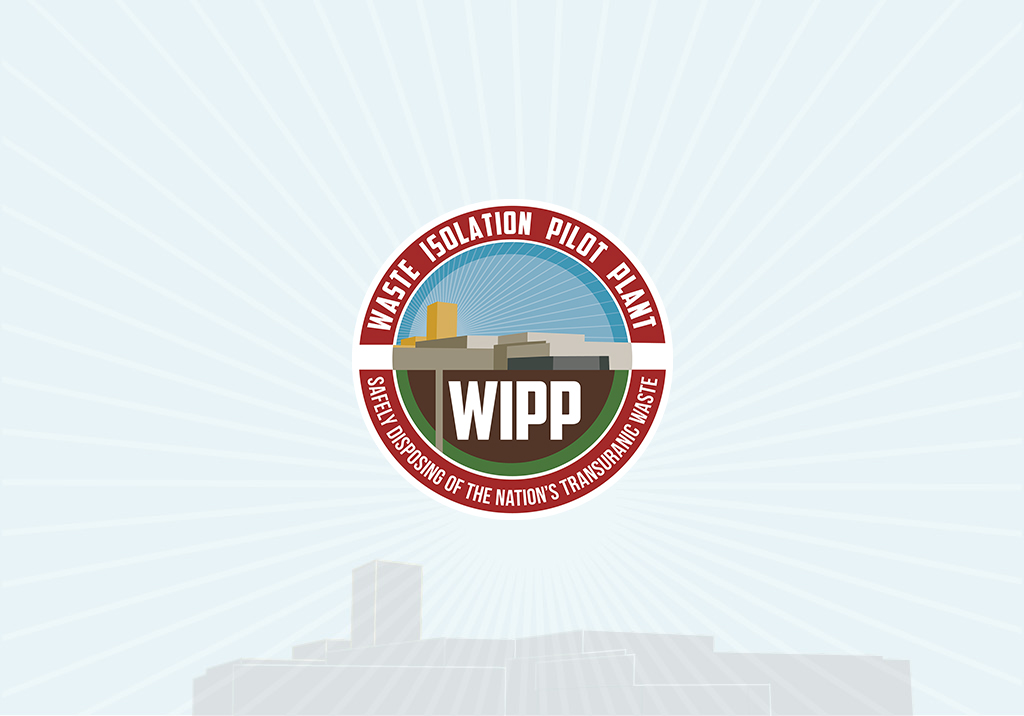 Meeting the Need
November 23, 2022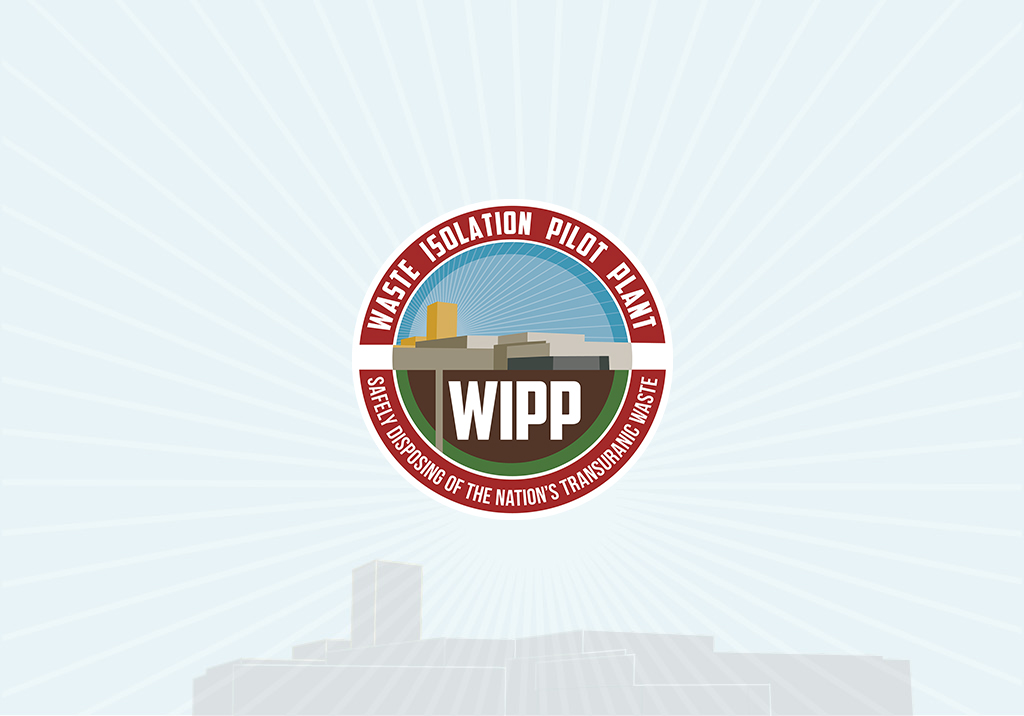 WIPP Celebrates Red Ribbon Week
November 11, 2022
WIPP Hosts Veteran Day Commemoration Ceremony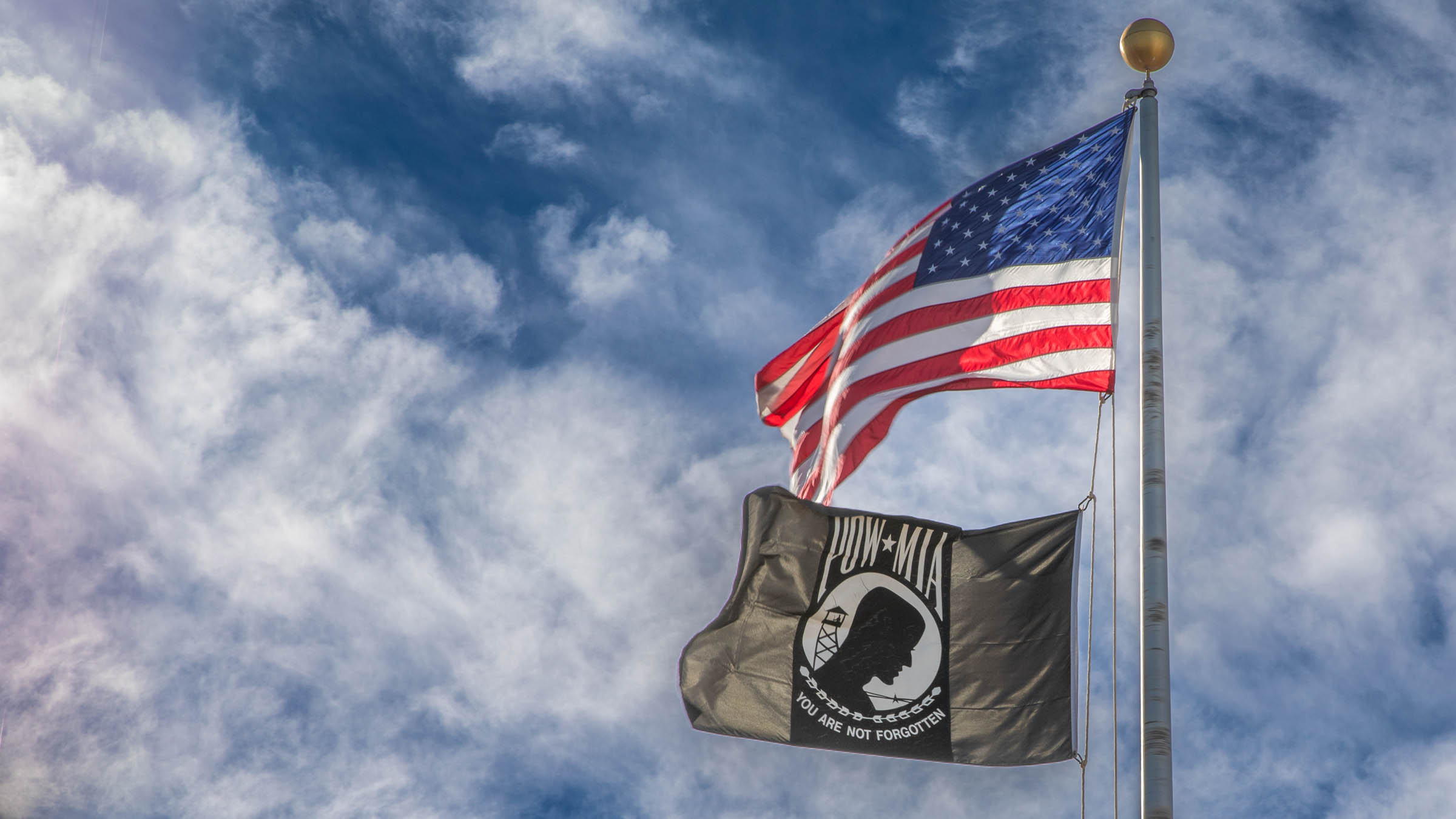 Veterans Day ceremonies were held simultaneously on November 10th at the WIPP site and the Skeen-Whitlock Building.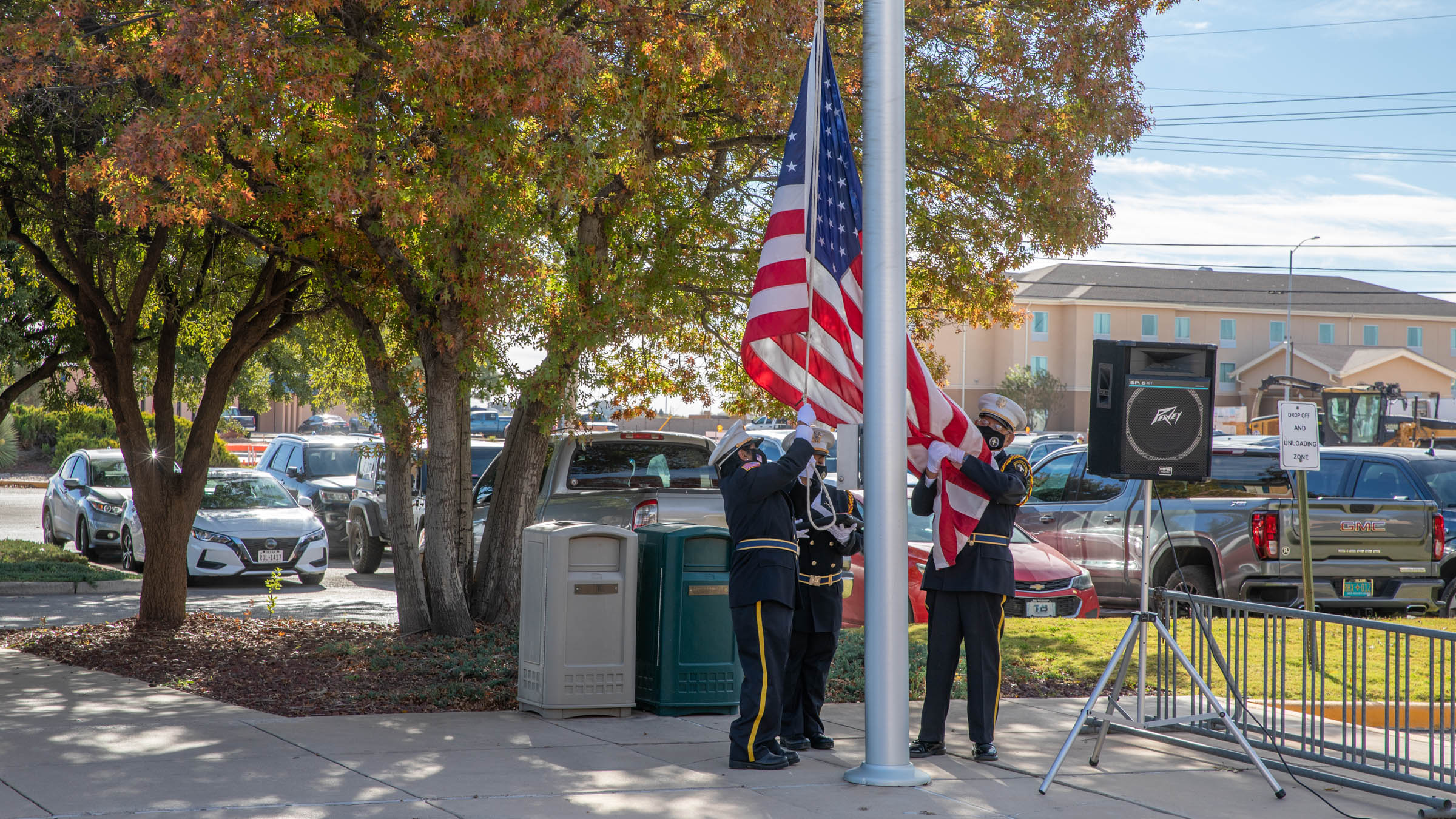 Carlsbad Veterans Honor Guard (right), led by Commander Adon Rodriguez, had volunteered their time and dedication in posting the colors at the Skeen-Whitlock Building.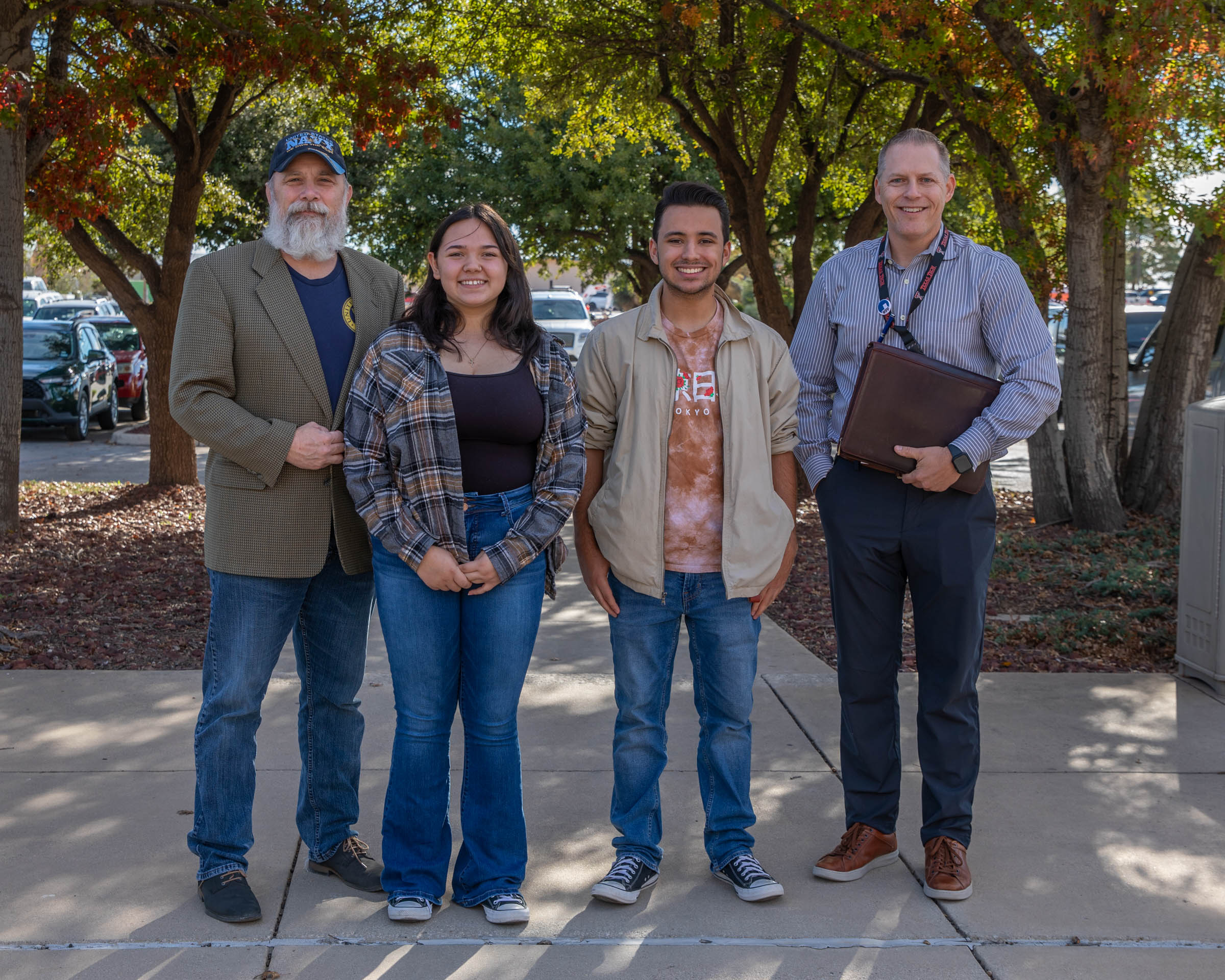 At the Skeen-Whitlock Building, the U.S. Department of Energy (DOE) Carlsbad Field Office (CBFO) Assistant Manager for the National Transuranic Program, Kenneth Princen (left), and Nuclear Waster Partnership (NWP) President + Project Manager, Sean Dunagan (right) speak to CBFO and WIPP employees about Veterans Day and the appreciation for all those who have served and those who are continuing to serve.
Representing the Carlsbad Early College High School, Amanda Melendez (middle left) & Nathan Williamson (middle right), son of NWP employee Ryan Williamson, sang the National Anthem to conclude the ceremony.
You can view more photos from the Skeen-Whitlock Building ceremony here.
* At the WIPP site, remarks were given by Ed Doherty & NWP Operations Manager, Mark Pearcy. The singing of the National Anthem at the WIPP site was by NWP Employee, Tiffany Gutierrez.
We hope that everyone joins us and the WIPP team members in this video in sharing their personal thanks with all of our veterans.