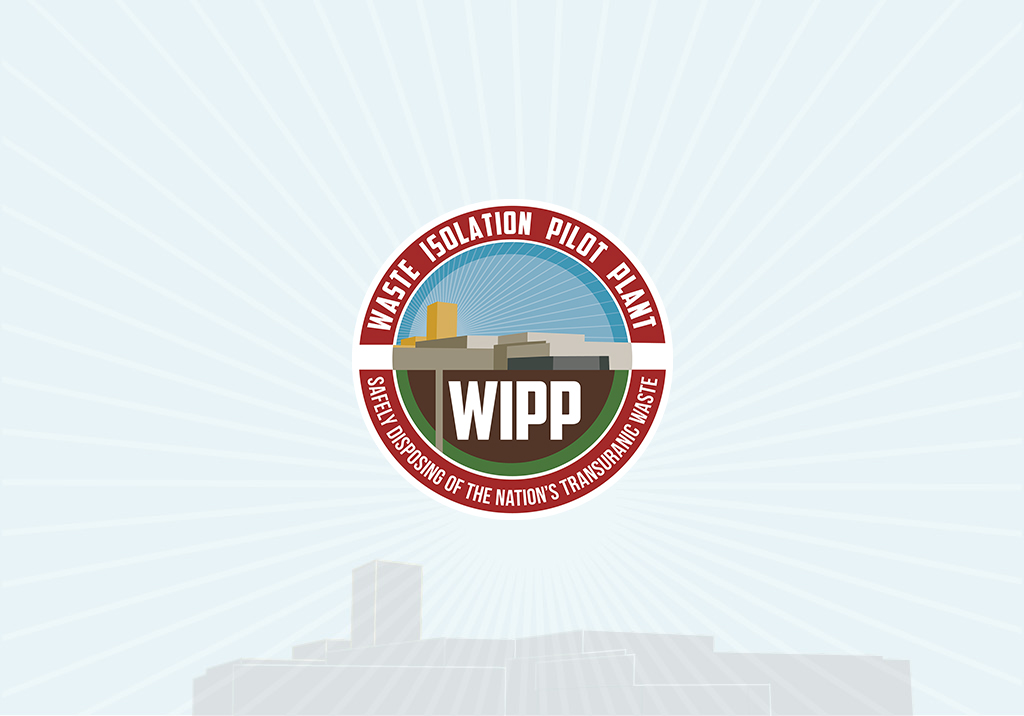 2022: Another Year of Progress
January 23, 2023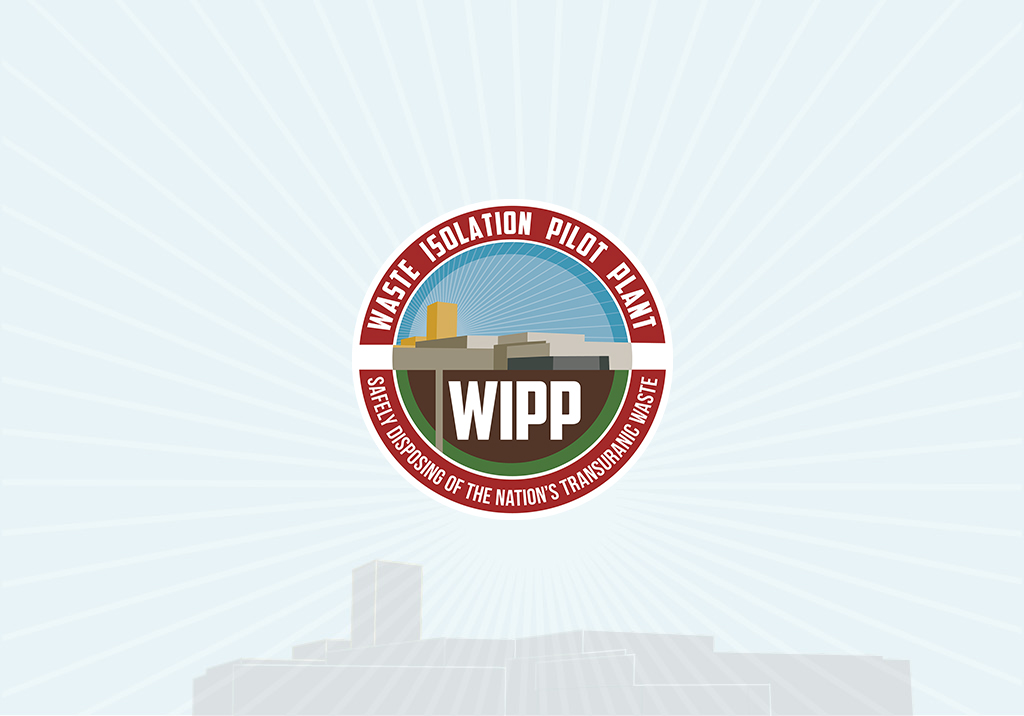 EM Names Knerr as Deputy Manager of Portsmouth/Paducah Project Office
January 17, 2023
Mine Rescue Teams Work Together To Be Prepared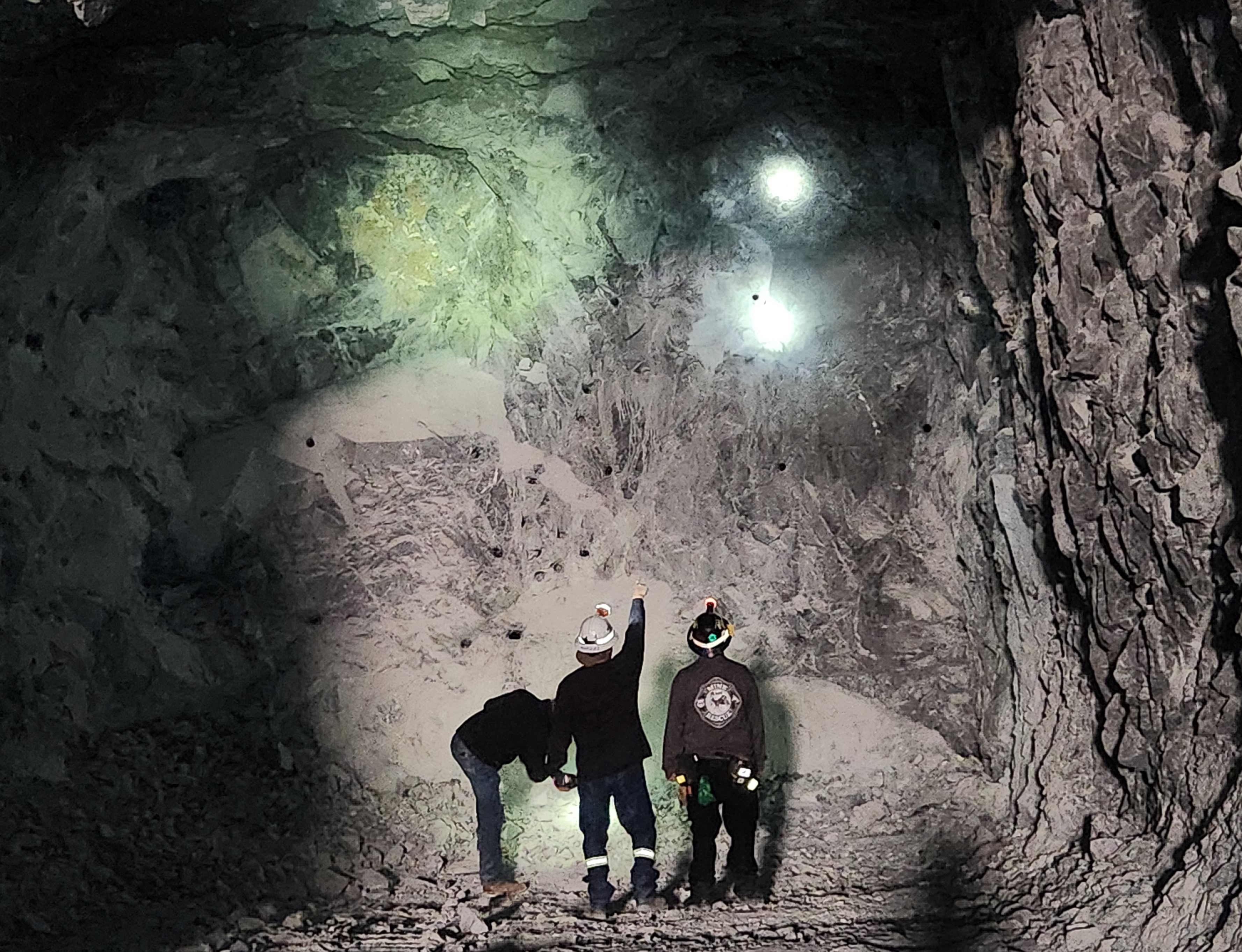 The WIPP Mine Rescue Team recently gained expertise when they visited the White Marble Mine in Texas. The mine is located in Marble Canyon, tucked into the middle of the Sierra Diablo mountain range in the Chihuahuan Desert 35 miles north of Van Horn, Texas.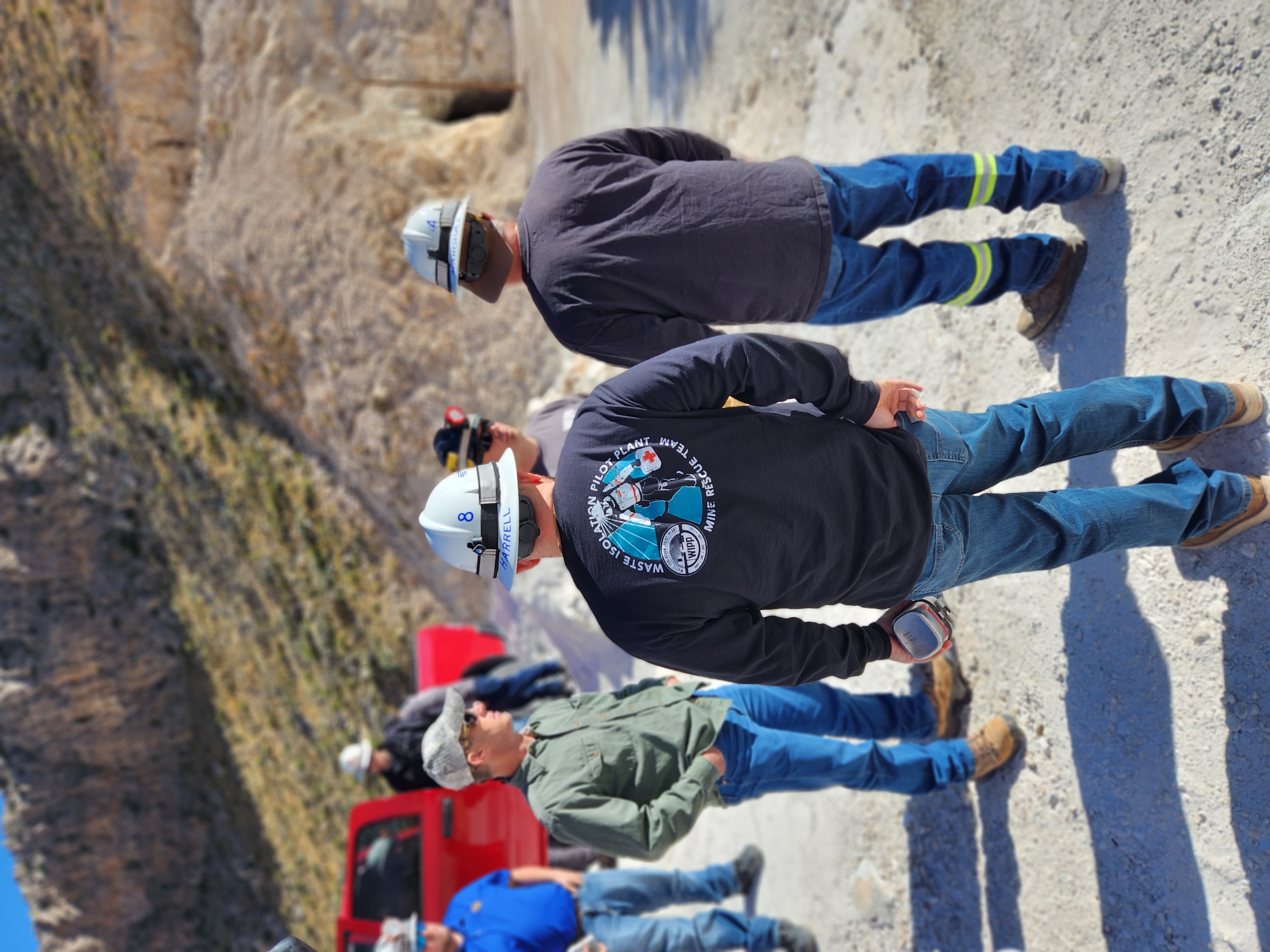 WIPP has a mutual aid agreement, known as a Memorandum of Understanding (MOU), with the White Marble mine for mine rescue response. MOUs ensure that mines in the same region have access to capable, highly-trained personnel in the event of an emergency.
WIPP's teams wanted to gain information about the mine ahead of any potential response.
"The mine and surrounding areas remind me of my time in Alaska, minus the tall pines, water and the snow, of course," said mine rescue team member John Fernandez.
Mine rescue teams date to 1910 when the federal Bureau of Mines was created. Federal law requires every operating mine in the United States to have access to two mine rescue teams. In real emergencies, the lives of mine rescue team members and their co-workers depend on the proficiency of each individual's skill and training.
WIPP maintains a Red and a Blue mine rescue team, which have won multiple honors in regional and national competitions.
At WIPP and most other mines, mine rescue team members consist of volunteers who report to work every day, performing normal tasks eight hours a day. The teams are composed of hoisting supervisors, mechanics, waste handlers, mining operators, and other occupations.
One day a month, the teams practice and prepare for the day they are called to a real emergency. These volunteers devote countless hours, both before and after work, honing their skills.